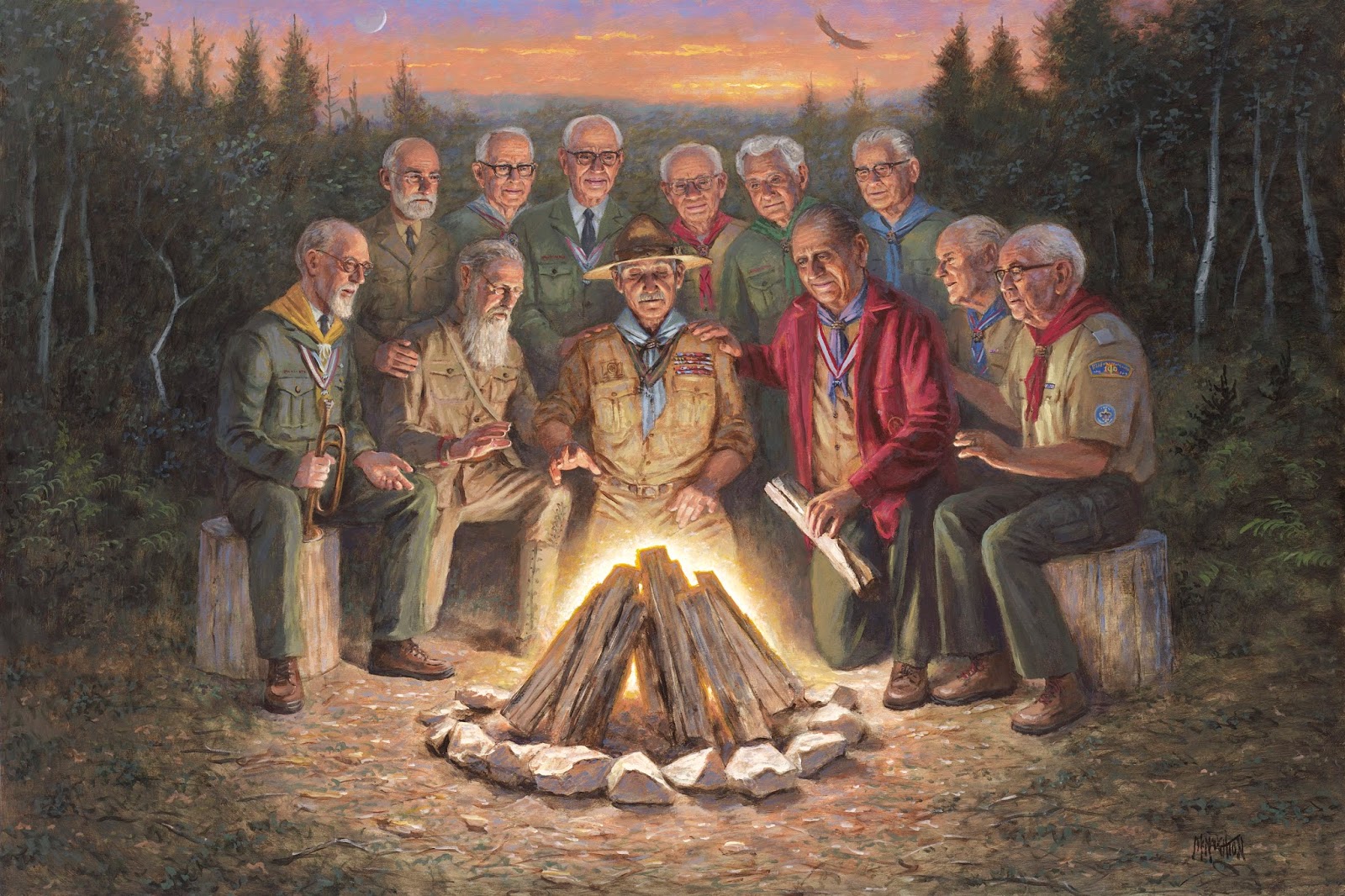 The Boy Scouts of America has been shaping the lives of our youth since 1910. Members of the Keepers of the Flame provide vital financial support to strengthen and perpetuate Scouting in the Utah National Parks Council, by providing quality Scouting programs, camps, facilities and high adventure activities. The Boy Scouts of America help our youth build character, become participating citizens, develop personal fitness, and learn to do hard things. You can help invest in the future of Scouting by joining Keepers of the Flame.
Members of Keepers of the Flame are recognized with a limited edition, signed, framed copy of Sacred Fire, a new masterpiece from artist Jon McNaughton, depicting Sir Robert Baden-Powell in a campfire setting with The Church of Jesus Christ of Latter-day Saints Presidents involved in Scouting - from Joseph F. Smith to Thomas S. Monson.

Gold Eagle Palm $20,000 per year ($1,7000/month)
Bronze Eagle Palm $10,000 per year ($850/month)
Life Member $5,000 per year ($420/month)
Star Member $2,500 per year ($210/month)
First Class Member $1,000 per year ($85/month)
Each level is an annual gift for three consecutive years. For example, a Life Member gives $5,000 per year for three years - a $15,000 donation.
Gifts may be designated to: Captial Campaign (Enhancing Scout Camps), Friends of Scouting (Operational Funds), Endowment Fund (Maintenance and Investment)
"We only have a short time to live, so we must do things that are worthwhile and do them now."
Sir Robert Baden-Powell
Founder of the Word Boy Scouts